As July steadily crawls to its end, Philadelphia has begun experiencing the most intense weather conditions of the summer. The City of Philadelphia officially declared a Heat Health Emergency on July 17th, due to the heat wave sweeping the city. 
Declaring a Heat Health Emergency prioritizes safety for all Philadelphia citizens. "Heat Hotlines" are used, providing safety tips and listing cooling centers that are available throughout the city. An emergency call ensures that no children or pets are left outside unattended, as well as extending the outreach of the Office of Homeless Services. No injuries or deaths due to heat were reported to the city as of July 23rd.
During a "Code Red" Heat Emergency, local government enforcement is required by law to provide homeless individuals not currently served by existing programs shelter from the extreme weather. It is the responsibility of officers and shelters to ensure the safety of Philadelphia's homeless population, an alarming 15,436 people. Too much exposure to UV radiation, as well as excessive heat, can cause fatigue, heavy perspiration, nausea, and other discomforting symptoms. Extended exposure could mean severe injury, and death.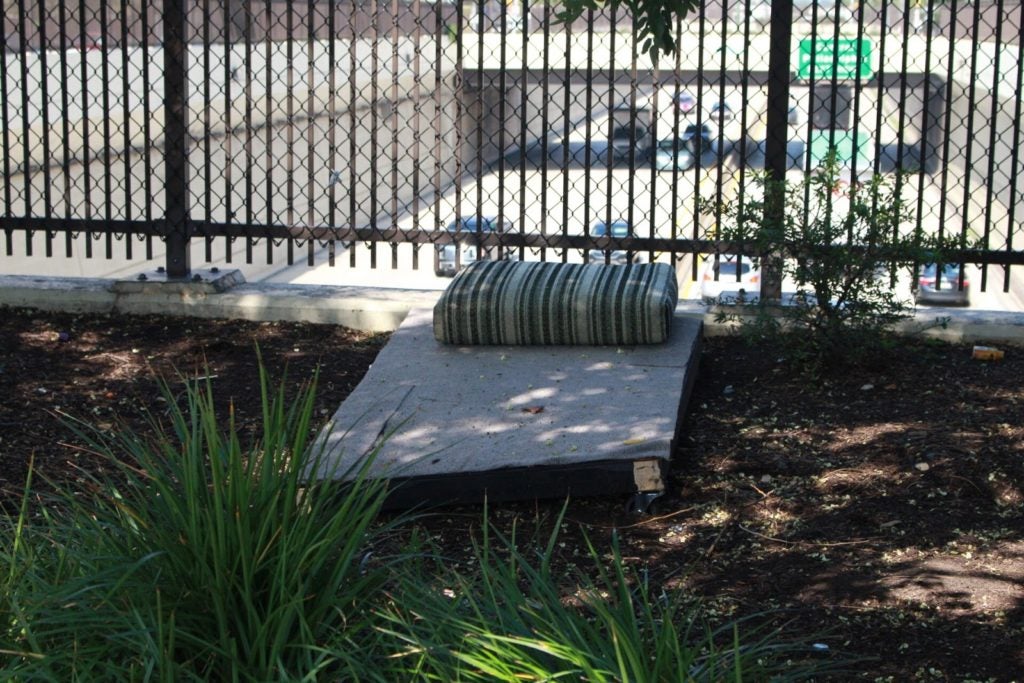 There are many local organizations that are providing a cool place for the homeless population. One non-profit working to keep the homeless population out of the heat is Project HOME, a wide-reaching organization that aims to find permanent shelter and care for Philadelphians that are homeless or in need. David Brown, the Head of Sales Director, who had experienced chronic homelessness for over 25 years of his life said, "You don't have to live outside on the streets in the heat, you can come live in a safe haven like Project HOME has… It's about trust. Trust is everything," Brown said. 
Brown discussed the difficulties that homelessness organizations have with finding willing homeless people to take shelter inside their building. This is one of the larger obstacles that these organizations regularly face. Many people who live on the streets feel they cannot trust a larger organization to take them in, especially during harsh weather conditions. According to Brown, this is because legislation such as Code Red makes many homeless people feel they are an "inconvenience" to the programs, for they view it as mandated enforcement from the state, rather than willingly offered aid. 
According to Brown, another common reason is the trauma that many homeless people have experienced, both inside and outside of homeless shelters. Previous negative experiences cause great suspicion and mistrust in government and local organizations in general. 
Brown encourages anyone in need to visit Project HOME. "Project HOME provides a safe space, a place to relax and be in the air conditioning, we have meals for people who come inside. We welcome them."
Another non-profit organization that is further helping the homeless in Philly is the Sunday Breakfast Rescue Mission (SBRM). This organization primarily helps their community by openly taking in homeless people and placing them in either of two individual housing areas, the Men's Shelter and the Women's Transitional Home. Both of these shelters provide a comforting place to sleep for everyone involved. 
Sunday Breakfast Rescue Mission has a recreational dayroom in which everyone from both housing areas can socialize and receive their meal plan of 3 meals a day, 365 days a year. In fact, the motto of SBRM is "Hope begins with a meal" emphasizing the importance of proper food accessibility for the homeless. 
President and CEO of SBRM, Reverend Jeremy Montgomery, discussed the similar difficulties they have as Project HOME, specifically with taking in the homeless during the heat.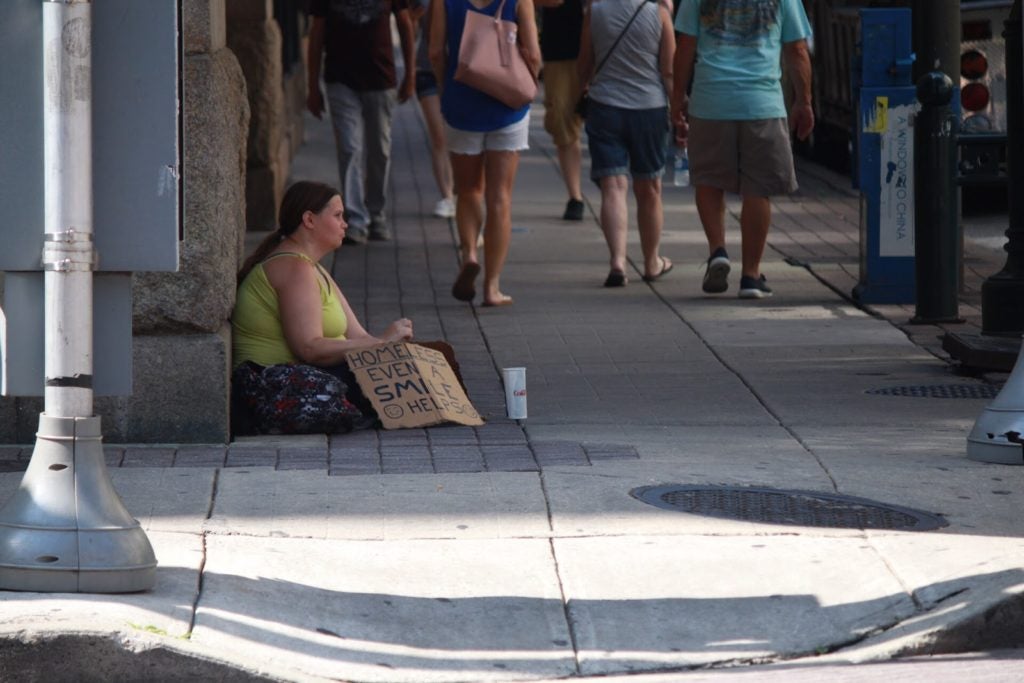 "Code Red gives us the opportunity to be able to welcome, care for, and provide services to those who may not normally come in here. We here at Sunday Breakfast Rescue Mission are one of the only organizations that do not receive government-funding of any sort, and are purely run on donations of those who are involved". Homeless people have a difficult time finding a shelter, even in the heat, due to harsh restrictions that prevent many  from receiving proper care. 
"Even the chronically homeless are often not eligible for government services… many places require identification to receive services. Here at Sunday Breakfast, we eliminate that wall of restriction, that obstacle to need identification just to receive care" Montogemrey explained. 
Martin, a homeless man living in the SBRM Men's shelter gave some insight into his experience. "On days like this, no other shelter would let me come in, but here, they let me come in… they have a lot of water, cold water…I can have good meals every day."
People experiencing homelessness are advised to seek shelter during this difficult time of the heat wave. Those in need can access shelters like Project HOME and Sunday breakfast Rescue Mission to receive proper aid and care.